MDG15 compliance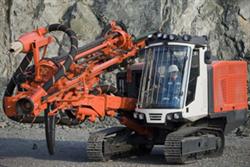 The New South Wales Department of Mineral Resources guideline MDG15 is becoming an increasingly accepted standard in mine sites across Australia with MPEs New South Wales, Queensland and West Australian operations assisting clients with compliance audits. MGD15 is a guideline that sets out the safety requirements for the design, manufacture and operation of Mobile and Transportable equipment for use in New South Wales mines.
The West Australian team have been engaged in undertaking MDG15 audits on new front end loaders and on a number of drilling rigs.
Our Queensland team have recently completed MDG 15 audits for a Central Queensland mine detailing the compliance status of a Hydraulic All Terrain Pick and Carry Crane and assisted an OEM with MDG 15 compliance on a top hammer drill.